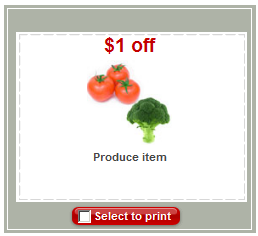 Target has released this HOT produce coupon: $1.00 off produce – no size restrictions. I am sure I can score some FREE produce with this. Go here to print your coupon.
Thanks, Moms Need to Know!
Join the other 400,000+ Couponing to be Debt Free friends on Facebook, Twitter, Pinterest and Google+ to learn about HOT deals, learn from each other and to share your tips to save money!