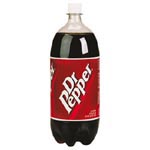 Go here to print a coupon for $0.60 off 1 two liter or 1  twelve pack of Dr. Pepper. Since it's a Bricks coupon, don't forget to hit the back button and print 2 coupons!
Thanks, Mojo Savings!
Join the other 400,000+ Couponing to be Debt Free friends on Facebook, Twitter, Pinterest and Google+ to learn about HOT deals, learn from each other and to share your tips to save money!